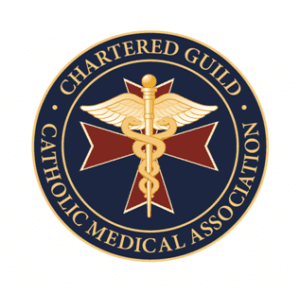 I just realized that I haven't sent out a newsletter since January.  Time flies.
As you can see, I am trying something new.  Graphics!
So as your re-elected president for 2 more years, I want to keep you all abreast of what is going on.
New Chaplain
As I told you earlier, due to Fr. Reeseman's  many burdens, the archbishop has chosen for us a new chaplain, Fr. Phillip Shumaker, and he has accepted.  Sooo–if you want to meet him, please keep on reading.
Annual Picnic: Hot Fun in the Summertime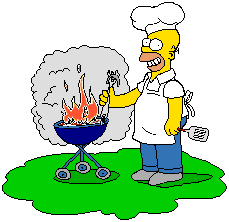 After many years of having our picnics at Frank and Krishna's  lovely home, they were unable to do it this year.  Fortunately, Jim Linn stepped up (and no, that's not him).
Come and join us on Sunday August 20th at Jim and Jean Linn's home: 3575 N. Morris Blvd. Shorewood, WI from 3-9 PM.  Fr. Schumaker will be doing the Mass with Fr. Kurz concelebrating and my husband, Dcn Gary, assisting.  They will be providing the meat and drinks, but everyone should bring at least 1 dish to share (and if they're all deserts, I'm not complaining).  Please email him at: [email protected]
National CMA Meeting
For those of you who are members of the national Catholic Medical Association, you have already been getting emails about this, but I want to personally invite all our members to consider going.  It will be in Denver, CO from September 9-7th.  The theme is: "Medicine at the service of Marriage and Family".  There will be talks for physicians, nurses, and priests.  As St. Pope John Paul II said, "As the family goes, so goes the nation, and so goes the world in which we live."
The annual meeting of delegates will be held at that time as well.  I will be representing our Guild.  As soon as the resolutions come out, I will pass them on so you all can see them and comment at will.
White Mass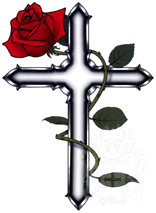 Our annual White Mass will be held Wednesday October 18th at the Holy Family Chapel at Marquette University.  Archbishop Listecki will be presiding.  Afterwards, there will be a reception at the Lund Room in the Marquette Union.  Our speaker will be Dr. Sr. Diana Dreger (a CMA board member) who will give the talk "Joy of Catholic Healthcare: Why We Serve the Poor."
Updates
We held our annual meeting with Archbishop Listecki in April.  Besides discussing our need for a new chaplain, we also talked about the upcoming evaluation of the Catholic hospitals in the archdiocese.  We also renewed our commitment to assist him in his work.  One thing he mentioned is that we should be having an annual retreat (or at least a day of reflection) during Lent every year.  At the mid-year meeting of the CMA, this was mentioned as well.
The first of what I hope will be many bioethics debate on the adoption of embryos left over from IVF at Marquette was well attended.  It was good to hear both sides as the Church struggles with this issue.  Thanks again to Dr. Richard Fehring who helped to set this up and Dr. James Linn who was one of the presenters.
The CMA mid-year meeting was held at the beginning of June.  Since we were first runner up for guild of the year, I was asked to speak about what made us tick.  I was glad to have gone.
Officers Needed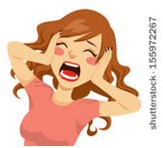 No, not for the police or military, but for our board.  We are still short a secretary and our treasurer would like to resign as well.
The secretary is responsible for taking the minutes at the meeting, presenting them for acceptance, and then forwarding the approved minutes to our website.
The treasurer is responsible for bringing a financial statement to the meetings, paying the (few) bills we have, sending invoices to our sponsors and collecting from them, sending out notices and collecting dues, and submitting our tax returns (which is mainly a statement say "Yes, IRS, we did not make more the $25,000 last year").
If anyone is interested, PLEASE contact me at [email protected] .
Final Thoughts
One of the items we discussed at the mid-year meeting as well as with  marketing experts, is that for our Guild to thrive and grow, we need to have an elevator pitch.  Something about 20 seconds long that would tell someone else why we are members of the guild (and no, Fr. Shumaker, you can't say "Because the Archbishop told me to join").  Then, if the other party is still interested, you can share a short testimonial about what you have gotten out of the Guild.  Or even, what they could get out of our Guild.
I would like to hear from you all what your elevator pitches and testimonials would be.  If you don't mind, I would like to share them with the group (and if it's really good, I might even steal it).
To start things off, I will give you mine:  I am a member of the guild because I want to be surrounded and supported by other Catholics who help me as I try to care for my patients.  My testimonial would be that we have gotten together in the past to work with the archbishop to change a policy at a Catholic hospital that, not only went against Church teaching, but could also have tried to force doctors to perform procedures that violated their consciences.
One final (I promise!) thought.  This is from one of my favorite saints, Teresa of Avila:
"Christ has no body now, but yours.
No hands, no feet on earth, but yours.
Yours are the eyes through which
Christ looks compassion into the world.
Yours are the feet
with which Christ walks to do good.
Yours are the hands
with which Christ blesses the world."
Cindy Jones-Nosacek
President, Milwaukee Guild