Happy and blessed Easter!  He is risen!  He is truly risen indeed!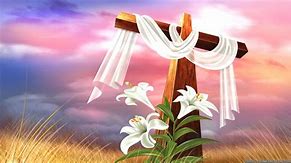 Now on to business.
New Members
Please welcome Jose Palmares and Kathleen Schmaida to our guild.
Meet and Greet with Archbishop Listecki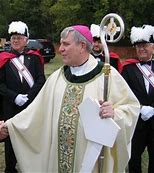 Our annual meeting with our archbishop is Monday July 15th at 6:30 PM.  We will meet at San Camillus in the Rose Begozzi room.  A chance to socialize with him and let him know what we have been up to.
It is open to all who want to come.  For those who haven't done this before, we try to keep it low key, friendly, and noncontroversial.  If you have any suggestions about topics, please contact me.
Annual Guild Picnic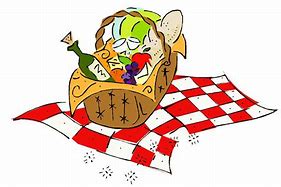 Our vice president Jim Linn has again agreed to host our annual guild picnic (thanks, Jim!).  We will start at 1PM  and end at  5.  Please contact me if you are planning on attending.
His address is 3575 N. Morris Blvd.  Shorewood.
White Coat Mass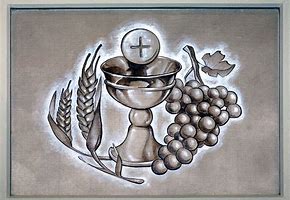 If you haven't already, please mark your calendar for our annual White Mass.
It will be Friday, October 18th,2019 at the San Camillus campus 10200 W Bluemound.  Mass will be at 6:30 PM with dinner and a talk to follow.  Our speaker will be one of our guild members, Fr. William Blazek, who will give the talk "Faith, Prayer, and the Practice of Medicine".
Pass on the word!
Good News!  Conscience Protection
For those who don't think that elections don't have consequences, Health and Human Services Secretary Alazar released regulations on May 3rd that the final Conscience Rule "will protect healthcare providers, individuals, and other health care entities from having to provide, participate in, pay for, or refer for services which violate their conscience."  In other words, it would protect those who will not prescribe/perform/refer for abortions, contraception, sterilization, physician assisted suicide, etc.  Unfortunately, our state is among those who have filed a suit to declare this "unconstitutional."
Click the link below to log in and send your message of thanks and gratitude (through the Human Life Action Fund):
https://www.votervoice.net/BroadcastLinks/AtUhHHkg0GLKoHEaHRU7ow
AMA Annual Meeting: Need to Keep Policy Against PAS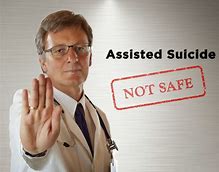 The AMA annual meeting is in Chicago this year.  This is an email from Barbara Lyons, formerly head of WI Right to Life.
Dear Physicians,
As in past years, the AMA will vote again at its June 8-12 annual meeting in Chicago on assisted suicide.   One vote will be to affirm the slightly revised Council on Ethics and Judicial Affairs (CEJA) report (attached) and New Mexico will present a resolution asking that CEJA recommend a position of neutrality for the AMA.  The resolution is not yet available.  Your assistance is critically needed.
Members of the AMA
If you are a Delegate, please attend the June 8-12 meeting to speak and vote in favor of the CEJA Report which reaffirms AMA Code of Medical Ethics provisions in opposition to physician-assisted suicide and euthanasia and to reject the New Mexico resolution asking for "neutrality.".
If you are not a Delegate, please join numbers of physicians who plan to testify in favor of the CEJA report at the Sunday, June 9th 8:30am Reference Committee meeting.  Please notify Dr. Jeff White if you plan to testify: 

[email protected]

Please comment at the online forum on the AMA website to express your support of the CEJA report and your opposition to the New Mexico resolution.  The online forum is now active.   If you do not already have an AMA online account, you first must register with the AMA by opening a free registration account. You can do that here:
https://fsso.ama-assn.org/login/account/signup

Once that is done, go to this link, which will automatically redirect you first to a sign in page: https://www.ama-assn.org/forums/committee-amendments-constitution-and-bylaws/ceja-reports/ceja-5-need-distinguish-physician

Once you have signed in, you may put your testimony into the online Forum. As you probably know, this testimony is carefully reviewed and compiled by AMA staff and has equal weight to onsite live testimony.
Non-Members of the AMA
Join the AMA so that you can participate in the above activities.  It is very easy to join at https://member.ama-assn.org/join-renew/.
Contact House of Delegate members in your state and ask them to attend and vote in favor of the CEJA report  and against the New Mexico resolution.
The AMA allows the groups and organizations to be entitled to a seat(s) in the AMA House of Delegates.  If you are a member of a specialty organization, please consider asking for a seat in the House of Delegates for the June meeting.
Urge delegates and alternates to speak in favor of the CEJA report/recommendation and against the New Mexico resolution when they are discussed at state and regional caucus meetings prior to the June House of Delegates meeting.

Thank you for your assistance.
Barbara L. Lyons
Coalitions Director Patients' Rights Action Fund
609-759-0322, Ext. 501 (o)
414-322-6689 (c)
If any of you are planning on going to Chicago to testify in person and want to share a ride, please contact me.
And please don't call this Aid in Dying (also known as Medical Aid in Dying, but MAID doesn't go over well).  We all want to help those who are dying. We just don't want to tell our patients that we agree with them that their lives are not worth living.
Mission Appeal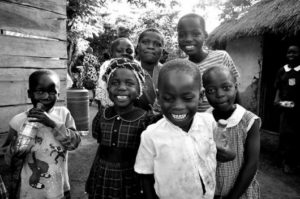 For those of you who don't know, I will be going to northern Uganda in August to spend a month among the Acoli (Acholi) people.  For 20 years, these people suffered during a civil war where the rebels would kidnap children, force them to torture other children including their siblings, often using traditional Acoli tools to do so.  80% of the people fled to camps where they suffered extreme hardships including malnutrition and lack of medical care.  One of which was just outside the town where I will be working called Padibe.  These camps closed over a decade ago, but problems remain.  In 2009, the poverty rate for the region was 84% while for the country as a whole, it was around 20% and while improving, is still higher than the national average.
As they struggle to regain their livelihoods (mostly farming, which is done by the women), they also struggle to bring back their culture.  Which is where one of the parishes in my cluster, Three Holy Women, entered.  One of our deacons worked for First Stage, and he helped them to bring back their traditional dances.  With the help of Milwaukee School of Engineering, we also helped them to build a sunflower oil press from which they have expanded into a welding business and renting out a tractors so the farmers can plant more.
Another of the projects, and the one I will be involved in, is the Saints Peter and Paul medical clinic.  Through fundraising, they have build inpatient medical wards and an obstetrical unit.  They have also installed electricity (previously only solar) and indoor plumbing (think of having to go to a pit toilet during rainy season!).  My job, along with 3 nursing students, will be to train the nurses to teach NFP per their request and give lectures on postpartum hemorrhage and sepsis, seeing where what we do can blend in with their resources.
I am also hoping to raise funds to pay for an ultrasound and fetal Doppler as well as any other needs that they might have for equipment.  They were sent a used ultrasound unit, but after the nurses got training to use it, they found it had arrived broken.  I would like to get them a portable unit so patients won't have to be transported to it (again outside to go from unit to unit).  A portable ultrasound will also be easier to take for repairs, if that should happen.  And Sister Gabrielle who runs the clinic has wanted a Doppler so the nurses don't have to use the old on the head fetal stethoscope and a watch (especially at night when lighting is poor).
So, if any of you feel moved to help in this effort, please send your donations by check written out to Three Holy Women and put in the memo, Padibe clinic.  Their address is 1716 N Humbolt Ave  Milwaukee, WI 53202.
Also, if any medical students or residents are interested, I am planning on going back in February 2020.
If any of you have a project that needs funding, please contact me and I will run it by the board.  Obviously, it needs to be faithful to the teachings of the Church (no Planned Parenthood!) and not help you personally (such as plane tickets, salary), with the exception of medical students and residents.
Final Thoughts
If you haven't noticed, there is a movement afoot to force all physicians to either perform, prescribe or refer for abortion, contraception or physician assisted suicide.  Fortunately, for now, we have government protection, but that is only temporary. It can change with a change in administration.
Realize that what the other side wants to label "standard of care" is care for things that are not diseases.  For example, fertility is not a disease nor is pregnancy.  And we do not consider those who have terminal or potentially terminal conditions to be lives not worth living.    The medical decisions we make that are just as valid as the other side.
That being said, we must also recognize that our patients may not share our values (and have the right to make their own mistakes).  If so, they are free to find someone else, just as they would be whenever they disagree with our medical decision.  What we are not responsible for is finding someone to do the deed for them (just as we wouldn't try to find someone who will prescribe antibiotics for their viral infection).
And now a word from St. Mother Theresa.
The best way to show your gratitude
to God and to people is to
accept everything with joy.
A joyful heart
is the normal result
of a heart
burning with love.